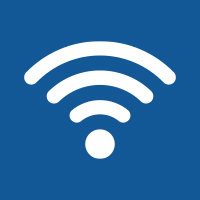 Deploying Strong, Secure Wireless Systems
For today's business, robust connectivity is crucial. At GTSS, we tailor and deploy powerful and secure wireless solutions to support your business' large-scale infrastructure projects. We've partnered with some of the most innovative companies in the networking space to be able to offer completely customized solutions tailored to your business' requirements
Our certified technicians pride themselves on overcoming the litany of challenges an enterprise wireless project can present to design, install, and support any need in your wireless project and deliver industry-best wireless networking solutions.
---
Wireless for Infrastructure
Major Infrastructure Projects Need Experienced Consultants
At GTSS, we know comprehensive wireless solutions aren't just about router placement. There are a lot of variables that go into a professional wireless installation. Regardless of the size of the installation, our technicians work to simplify the process for our clients. Providing thorough design, impeccable deployment, and around-the-clock support for large-scale wireless installations, we provide the peace of mind that allows our clients to focus on their work, not on their IT. We offer the following wireless services:
Wireless project assessment
Wireless site surveying
Hardware procurement
Cabling and wiring
Installation
Configuration
Comprehensive documentation
---
No-Stress Wireless Consulting
Knowledgeable, Experienced Perspectives Deliver Value
No organization's wireless needs are going to be the same as another's. As a result, leaning on GTSS and our years of experience handling major wireless projects can get you the perspective you'll need to build the wireless solution that maximizes your business' ability to do business the way you want to do it. Whether you need answers to connect multiple locations, support a remote workforce, or simply get the most out of your wireless network in one location, the IT experts at GTSS can help.
---
If you need solutions to your organization's wireless concerns, let's have a conversation. Give us a call today at (803) 298-3008.