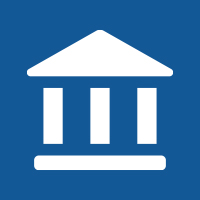 Comprehensive IT Services for Local and State Governments
The technology experts at GTSS understand that the municipality of the future is going to have to be smarter to be able to control rising costs.That's why we offer comprehensive consulting, implementation, and support services for the public sector. We help municipalities cut through the red tape by providing technology-related services that help keep their systems running effectively and do it in the most cost-effective manner possible.
---
Managed IT Services
End-to-End IT Management Enhances Any Organization's Effectiveness
With information systems now a critical part of public infrastructure, it is crucial to have comprehensive support for this technology. Malfunctioning technology can lead to data breaches, cost overruns, and problems with public safety. At GTSS, our experienced technicians can manage even the most complex computing infrastructure, giving any organization the opportunity to see more uptime, improve efficiency, and ensure their data and infrastructure remains a viable tool rather than an expense.
---
Cloud Computing
Virtualization and Hosted Tools Helps Build Flexibility
At GTSS, we offer customized computing solutions. For the municipality, there is no better way to control IT expenditures than to utilize cloud-hosted services. We can customize a cloud-based software strategy that can include communications, collaboration, data storage, software, and even virtualized servers that grant officials and staff access to secure, public computing resources wherever they are.
---
Cybersecurity
Keeping Public Organizations Secure and Compliant
For today's publicly-run organization, cybersecurity has to be a priority. At GTSS, our dedicated IT professionals leverage some of the most innovative tools on the market and a dedication to industry best practices to design, build, and support a cybersecurity strategy designed specifically to ensure that your organization's data, networks, and infrastructure are as secure as possible.
Today's security professional also knows that, regardless of the tools and strategies deployed, a major point of emphasis has to be security training. Our team will tailor a comprehensive security training plan to meet your organizational needs; including strategies to help meet all regulatory requirements and compliance reporting standards.
---
Project Management
Customized Project Management for Increased Efficiency
With public resources always under scrutiny, running efficient projects is mandatory. At GTSS, our consultants can give you the resources you need to execute your project's vision on time and on budget with the necessary status reports. We can help you design a plan, implement it, and ensure that it is managed professionally and carried out successfully. From major infrastructure projects to hardware updates to something as small as getting new printers and copiers installed in public offices, GTSS helps any organization get their projects off the ground.
---
Data Protection
Comprehensive Backup and Disaster Recovery
Losing data is a disaster. For public offices and projects, it's a deal-breaker. The continuity experts at GTSS can help your organization secure its data and protect it with a complete data backup and disaster recovery platform. We can help you set up a data backup plan that ensures that all the sensitive information is redundant and protected from the myriad of problems that could cause data loss.
---
Every state, county, city, and town government needs to have their technology supported. At GTSS, we would be proud to have a conversation about how we can help you get the technology you need to be as efficient as possible. Give us a call today at (803) 298-3008 to learn more.