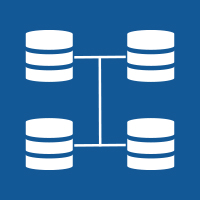 Presenting Innovative Solutions to Business Challenges with Smart Technology
At GTSS, we understand the need for businesses to operate efficiently. We also understand that there is technology being developed—and constantly innovated upon—that can be used to streamline operational processes for several businesses. This technology is what we call the Industrial Internet of Things (IIoT) and we have our finger on the pulse of this technology to best serve our clients.
IIoT starts with data; specifically capturing data. Businesses that are looking to get a comprehensive hold on their data so that they can better understand their operations and build solutions to their procedural problems. Our technicians spend a great deal of time trying to understand how to expertly integrate automated tools to build practical efficiencies so when we are called upon to overhaul a business' data collection process, we know that we'll have less trouble future-proofing a business' IT and building processes that will benefit every aspect of their operational effectiveness.
---
Optimize Everything You Do
Data-Driven Decision Making Builds Sustainable and Effective Processes
Every business can benefit from getting smarter. At GTSS, we are at the forefront of the leading-edge strategies that make up the IIoT and the implementation of tools that allow businesses to capture and use the data they create. The IIoT implementation process focuses on getting technology in place powerful enough to allow companies to get the information they need to run a more efficient and profitable business.
Depending on the industry your business operates in, we will have a comprehensive plan to enhance your business' network to facilitate IIoT systems, integrate IIoT sensors with the tools your company uses, deploy virtual environments necessary for artificial intelligence (AI) and machine learning (ML), integrate strong cybersecurity tools to protect your business' networks, and create a support structure to ensure that your IIoT system is provides the dynamic returns you anticipate.


---
Work Smarter
Integration of Cutting-Edge Tools Supports Creates a Deeper Understanding of Business
Whether you look to enhance your business' ability to create products and services that thoroughly meet demand, provide best-in-market health services, or efficiently manage your supply chain, the investments you make are crucial. Knowing more about how your operation works, how to change a thing here and there to elevate your human resources, and how you could enhance your strategic workflow would help any business; and the IIoT offers the promise of just that.

At GTSS, our consultants will work with your team to understand what data needs to be collected and warehoused, design a system using state-of-the-art IoT technologies, secure and test the system, and plan for its support. Our team of professional technicians can also help provide your team the resources it needs to learn how to utilize this powerful new technology to take your business to the next level.
---
If you would like to have a conversation with one of our knowledgeable IIoT consultants, reach out to us today at (803) 298-3008.