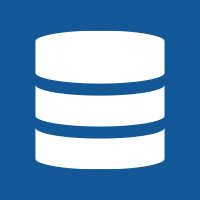 Custom solutions to organization-specific problems.
At GTS Solutions, we have learned one thing from all of our projects: No two businesses are the same. To be the best version of themselves, they need a coordinated, carefully considered approach to all of their IT. Where they host their data and applications is of crucial significance. That's why we have a custom approach to every organization that comes to us.
We offer data center infrastructure services that will meet your organization's needs now and in the future. We are able to accomplish this with our team of experienced consultants that gets to know your organization and its short and long term goals to understand how it needs to work to maximize its effectiveness.
---
Built-to-Scale Data Center Infrastructure Services
Let the experts at GTS Solutions build a plan for your organization's computing needs.
Organizations want control over how their data is managed. At GTS Solutions, we specialize in technology infrastructure projects that are designed to increase reliability and security of your organization's internal computing infrastructure. With GTS Solutions taking the guesswork out of an otherwise stressful process by building a strategic plan to address all the specific requirements you have, you can move forward confidently.
GTS Solutions can handle the whole process—from design to implementation to support—to ensure that you get the custom-built data center solution that fits your organization's needs.
---
Future-Proof Your Organization's IT
Powerful data center services to enhance your ability to do what you do
The technology that your organization needs is surely changing rapidly, and as a result you'll need to find answers to many software-related questions. Building a computing infrastructure that not only supports your mission-critical software, but also legacy software, can be tricky. GTS Solutions takes all of your tools into account and designs a plan forward that aims to streamline the workflows that boost operational productivity, enhance data security, and meet all the regulatory requirements your organization operates under.
Our Data Center Infrastructure Services include:
Consultation - GTS Solutions has certified industry professionals that ask the right questions to get you a customized plan of attack for any data center deployments.
Design - We get to know your company and build a data center implementation plan that is custom-designed with your current and future goals in mind.
Project management - Our dedicated project managers lead up a coordinated effort to get your organizational computing project running efficiently.
Procurement - With our vendor relationships, we can build custom data center solutions affordably.
Deployment - We build the technology that fuels your endeavor, and do it with careful consideration of all your organization's requirements.
Security and Compliance - Using real-time reporting, role-based authorization, and around-the-clock monitoring, your organization's data center will be secure and meet regulatory requirements from HIPAA, SSAE-16, and more.
Backend capabilities - All of our data center projects come with advanced business intelligence and analytics capabilities.
---
Call Us Today!
Our team of Cisco-certified technicians can have the experience to provide you with a data center infrastructure plan right for your business, the processes in place to make it happen efficiently and effectively, and the technical skill to manage support for it all when the project is over.
---
If you are concerned that your data center infrastructure needs to be upgraded, or if you would like to have a conversation about your hosting needs, call us today at (803) 298-3008.