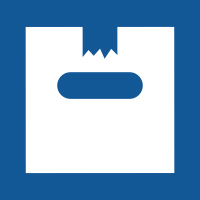 Providing the Technology that Keeps Products Moving
For shipping and distribution companies, having lock-down logistics is essential to keeping supply chains moving. There is a vast amount of technology that can be used to these ends, but if you don't have clarity, you can pay too much and cost you more..
At GTSS, we build dynamic systems that are specifically designed to support the free flow of goods, build efficiency, and innovatively modernize the modern seaport. With dynamic new tools, including AI-powered automation, we are able to build smarter ports, operate more efficiently and bring relentless value to our customers.
---
Hardware and Networking
Building Infrastructure to Support the Flow of Business
Companies looking to facilitate the efficient flow of their supply chain don't do it with pencil and paper. Today, the distribution business is a multi-layered, technological marvel. At GTSS, one of our roles is to build reliable, high-tech systems that support the speed of demand for information. To that end we offer
Cabling
IT Procurement
Hardware installation
Software configuration
Monitoring and proactive maintenance
Digital asset protection
---
End-to-End Security
Your Business' Success Depends on Its Security
Public or private; nobody wants to deal with a data breach. Our team of cyber security professionals use years of experience and an understanding of industry best practices to adapt to severities in the threat landscape. Our consultants work fast to identify potential vulnerabilities and find solutions to keep even the most detailed and substantial operation secure.
At GTSS, our team makes deliberate efforts to not only assess our clients' potential network vulnerabilities, but also their operational viability as it pertains to the regulatory compliance requirements their business needs to meet. Keeping your organization secure and compliant—regardless of your situation—is our technicians' primary concern.
---
Comprehensive Support
Professional IT Support for the Technology that Make Your Business Possible
The distribution of goods and management of the supply chain is a detailed process. At GTSS, we actively promote the use of innovative technologies to solve our clients' business problems. We do this because we have the tools and expertise to completely support this technology.and the businesses that utilize it. Our technicians can not only proactively manage the technology your company uses from your central servers to your RFID sensors, we can offer a truly customized maintenance plan that include:
Around-the-clock network and infrastructure monitoring
Onsite hardware support
Patch management
Cabling support
Help desk solutions
Vendor management
…And more.
---
No two ports are the same so why should you settle for technology that is? If you are looking to have a conversation about how to get the technology in place to build port efficiency and maximize your technology investments, call GTSS today at (803) 298-3008.