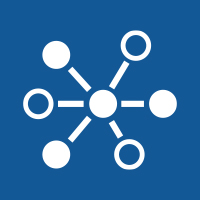 Use Cutting-Edge Technology to Facilitate Dynamic Team Cooperation
At GTSS, our team of expert IT consultants understand that any organization looking to meet its goals will need to have tools in place that allow for dynamic collaboration. These tools bring substantial value and are a core component of an efficient and productive organization. Our consultants can tailor a plan and to maximize the effectiveness of your IT investments in the collaboration space.
---
Advance Your Communication
Increase Productivity by Investing in the Right Communications Tools
Solid communication is the basis of any collaborative endeavor. At GTSS we identify how your organization can benefit from technology and work to design and deploy some of the most powerful communication tools on the market. From feature-rich business telephone systems to robust video conferencing to cloud-hosted collaboration platforms designed to enhance team engagement, GTSS can customize solutions that are cost-effective and enhance a business' productivity.
---
End-to-End Collaboration
Extend Cooperative Strategies Using Today's Most Dynamic Digital Tools
Business has seen a monumental shift with today's workplace being anywhere. As a result, many businesses require most of their digital platforms to enhance their team's ability to collaborate. GTSS can tailor software to fit your organization's collaborative needs—from operational management to production to supply chain management. The better people work together the better a business can be. Our staff of consultants don't have the constraints that many of our competitors do and can integrate powerful new software that will take your business to the next level.
---
Let's Get to Work!
Build a More Robust Business
At GTSS, our method is to listen to our clients, present solutions to their problems, and get them to a point where they can succeed. Our knowledgeable technology professionals answer the call to help your business be the best version it can be.
---
If you would like assistance integrating robust collaborative tools to your business' technology, call us today at (803) 298-3008.